Co Curricular Activities Term 1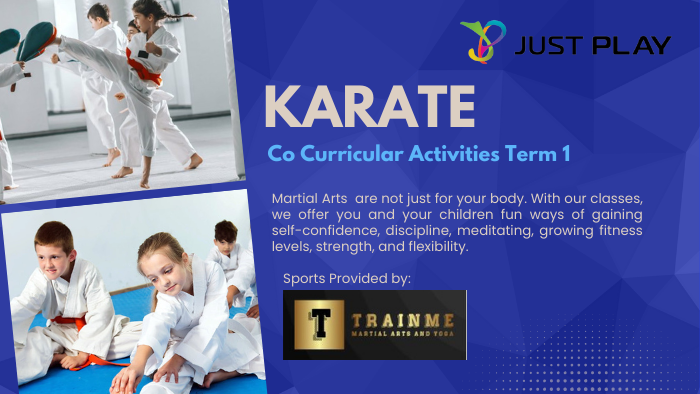 Martial Arts
are not just for your body. With our classes, we offer you and your children fun ways of gaining self-confidence, discipline, meditating, growing fitness levels, strength, and flexibility.
Dates:   14th September – 7th  December 2023 (Total of 12 Weeks)
Day: Thursday
Time: 4:20pm – 5:20pm (60 minutes)
Location: Dance Studio
Price: AED 1,134.00 (Inclusive of VAT)
Note: No Session will take place on 19th October 2023.