Any plans for this summer?
We have got you covered with our Summer Camp Program!
In partnership with Modern Swim Academy, this camp is open to kids from 5 years old to 14 years old. Join us for a great summer time of the year!
Date: 10th July – 25th August 2023
Monday – Thursday: 9:00AM – 1:00PM
Friday: 9:00AM – 12:00PM
Book Now!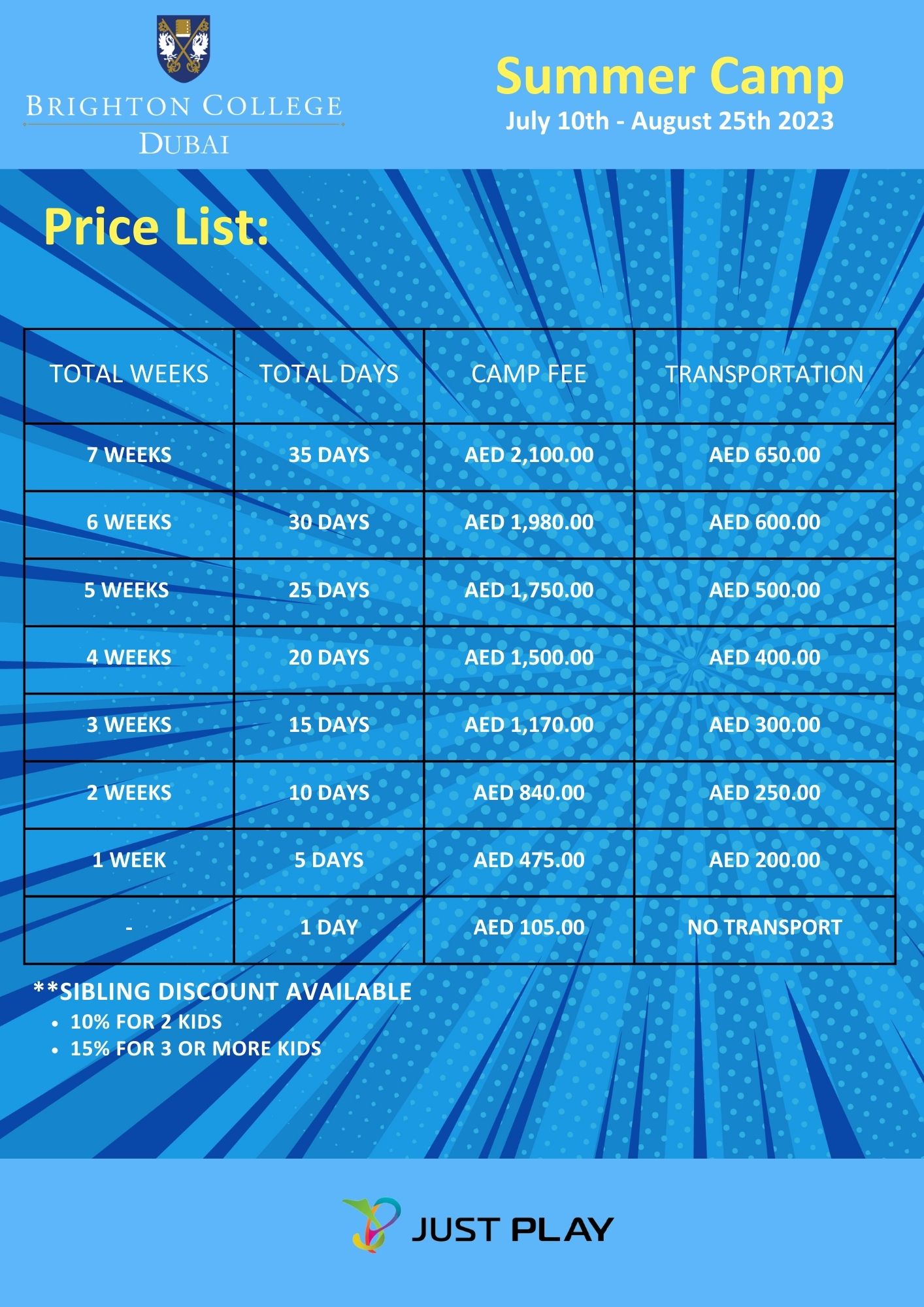 For concerns and inquiries, please contact Anna
052 426  1358 or Email us at school@justplay.ae